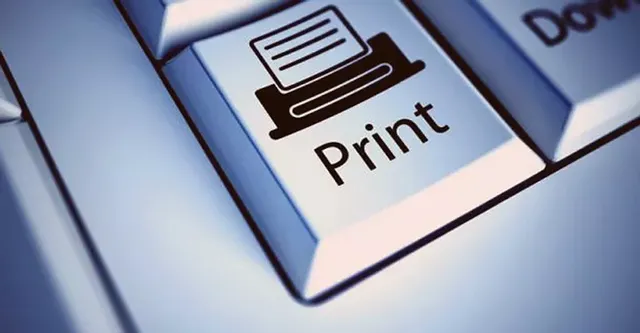 In the world of printers, there are many types and each one has its purpose. There are different functions in each type of printer and the user can choose the type that best suit the utility printers have become increasingly important in companies as they are required for daily operations.
Without printing, even in this digital world, it is impossible to work as still the major documentation work is done on papers. Depending on the expectations of the user the different types of printers can be analysed to know the best fit printer.
All the different types of printers have advantages and disadvantages. It is vital to understand the different types of printers.
Inkjet Printers
Inkjet printers are the best suited for the home purposes and it is the hot choice of the ones who are looking for a printer that delivers quality coloured printout and for low volume printing.
The following are the different types of inkjet printers.
Multifunction Printers
The multifunction printers are the all in one features printer that is best for home use.
All the functions such as scanning, copying and printing can be done easily from the multifunction printers.
Photo Inkjet Printers
This type of printer is just made for the printing of high-quality images.
It is best used for the ones who want to frequently print images or photographs. It delivers quality printing of images than any other printer. Mainly this type of printer is used by photographers.
Single Function Inkjet Printers
The users who are looking for the basic printing then the single-function inkjet printer will be the best option.
These are best placed in small offices or for home functions and are very simple to use. Printing through this printer will not burn a hole in the pocket of the user.
Both the black and white and coloured printing can be done through this type of printer.
Laser Printers
For high volume printing of documents, laser printers are the main preference of the offices.
The laser printers are much more expensive than inkjet printers. The following are the different types of laser printers.
Color Laser Printer
This type of printer is best suited for the printing of coloured documents, presentations and much more. It is made for small business operations.
Monochrome Laser Printer
These are only black and white printers but they are very economical for office use as there is only one cartridge to replace.
Portable Photo Printers
High-quality photos can be printed on the go through the portable photo printers. This type of printer is directly compatible with all technological devices.